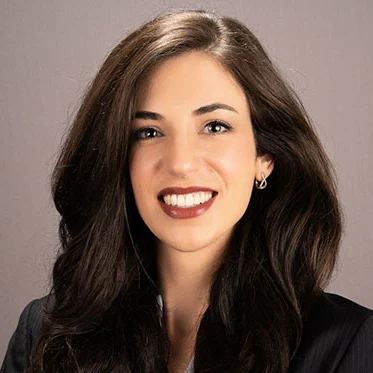 About Attorney Dakota VanLeeuwen
Originally from Chicago, Illinois, Dakota came to the Hoosier state in 2008 where she became a double Indiana University Alumni. Dakota holds dual degrees, a Bachelor of Arts in Criminal Justice and Psychology graduating with high honors. She graduated from Indiana University Maurer School of Law with distinction.
While in Bloomington, Indiana, Dakota became a police officer with Indiana University Police Department specializing in undercover narcotics work. While in law school, she held internships at Greene County Prosecutor's Office and the Indiana Attorney General's Office within the DCS and Criminal Appellate Division. She became a certified domestics relations mediator and handled over 25 divorces, custody disputes, and parenting time arrangements prior to graduating through the Viola J. Taliaferro Mediation Clinic.
Dakota previously worked in private practice as a generalist for three years at a small-sized firm in Indianapolis and at the Marion County Prosecutor's Office as a deputy prosecutor handling juvenile and adult cases from misdemeanor to major felony drug cases.
Dakota opened VanLeeuwen Law in 2020 and focuses her practice in the areas of Criminal Law, Juvenile Law, Probation, Violations, Expungements, Guardianships, Juvenile Paternity, and Municipal Law. She plays a large role within local politics and projects to give back to the community that has supported her. As a local Martinsville attorney, Dakota takes on cases in all surrounding counties within 2 hours of Morgan County.
Dakota has a passion for providing legal services to first responders and offers a "thank you" discount for those who serve (Police, Military, Fire, and EMS.)